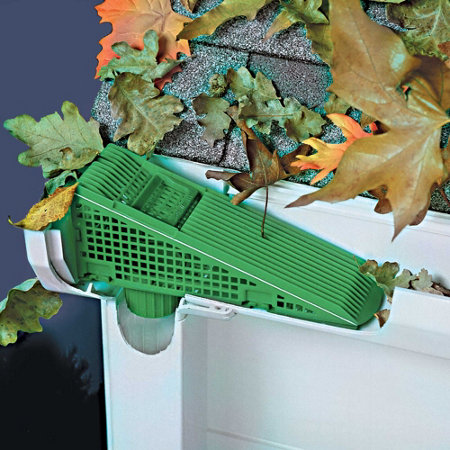 The Wedge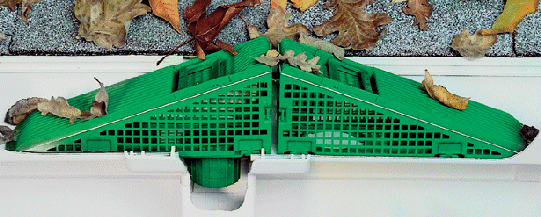 If water flows to the downspout from two directions, use two Wedges.
$16.50
Includes assembly and installation
with purchase of rain barrel that we install
(single story only)
Local DIY $8.50
Stop leaves and debris from clogging your downspouts! Independently tested by consumer test labs, this little gadget keeps your downspout open and trouble free. Unique, patented flow through wedge design is self cleaning. Under normal conditions, the leaves are pushed up the slope by water flow which helps them to dry, and then the wind blows them away.
Increases water drainage by 200% over conventional rain gutter drain filters. Tough, durable, rust proof plastic construction is UV protected for years of service in all kinds of weather. (Should be cleaned at least once a year.)
Use two Wedges back to back for center drain gutters. Designed to fit and tested to function on 5 inch gutters, which is the most common residential size, with standard 2" x 3" downspouts.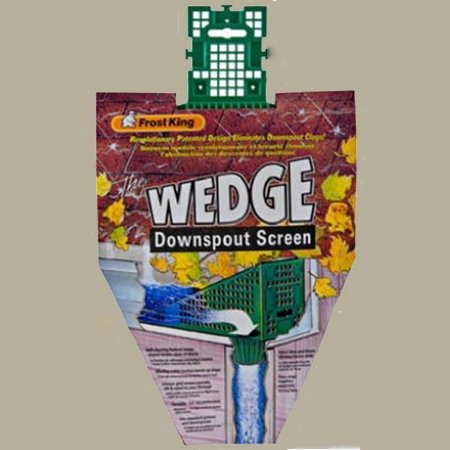 Packaged in flat container, assembly required.